The beauty of living in a country like Costa Rica is to be surrounded by the most exotic and diverse beaches that any sea and adventure lover like us can dream of. A perfect mix of tropical green colors, white sand and turquoise sea. Among more than 300 beaches from the Pacific to the Caribbean, it is very difficult to choose, so we decided to make a list of our favorite spots.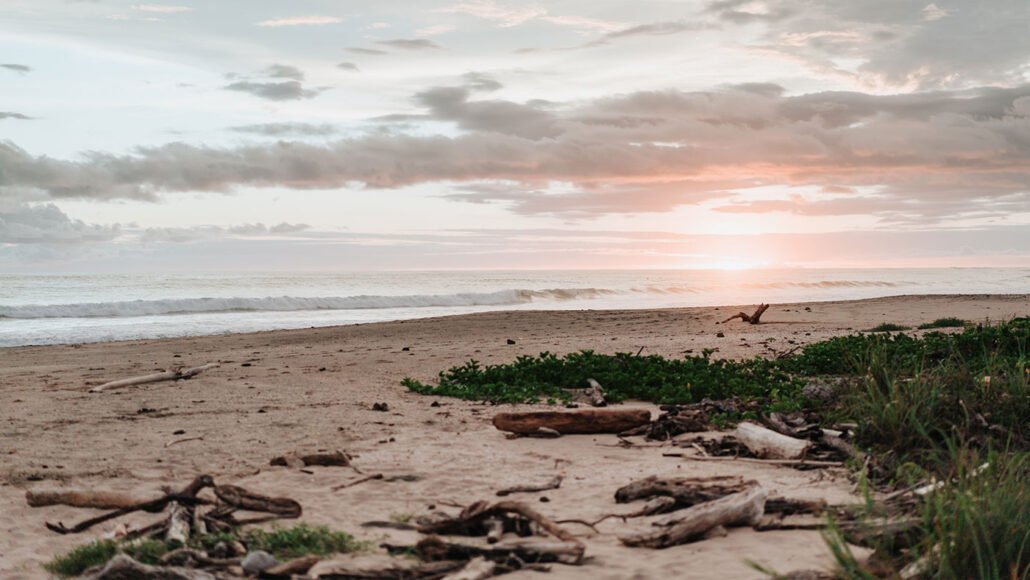 Avellana Beach
If you have already visited us at our store in Tamarindo then you probably know one of the best surfing spots we like to visit around here. Just 40 minutes away, Playa Avellana is the perfect place to disconnect and just breathe. With miles of golden sand to walk on, the best plan to end a good day is to rest under the shade of a tree, with a good book and listening to the sea. Our special recommendation in the area is Lolas, a restaurant with a divine view and great food to enjoy.
Minas Beach
Although some people also know it as Playa Zapotillal, we know it as Playa Minas. This seems to be a hidden gem because very few people know about it, even though it is only a 30 minute drive from Tamarindo. We highly recommend to visit Minas, we love it there!
Nacascolo Beach
After a 1 hour kayak ride from Papagayo (or much less by boat), finding Playa Nacascolo is a lovely reward. An almost private paradise, which very few people visit and a sea that is almost an infinity pool, make this place the perfect spot to relax.  Of course, it never hurts to take advantage of the calm sea for stand up paddleboarding or just swimming. 
Dantita Beach
A small mountain trail of 1 km is all you have to walk to get to one of our favorite beaches, Playa Dantita. The color of the sea here is perfect, the sand is white and despite being a small beach, it is rarely crowded. Our favorite plan here is to hike along the trails of Las Catalinas and then swim in the blue sea of Playa Dantita.
Cahuita National Park Beach
A tropical jungle like no other that joins the sea to live the true Caribbean experience, that is Cahuita National Park. Walk along miles of trails by the sea watching monkeys, toucans or sloths, take advantage of some strategic stops to get into the emerald water, or just stay at the seashore, literally whatever the plan is there, it's a good plan.