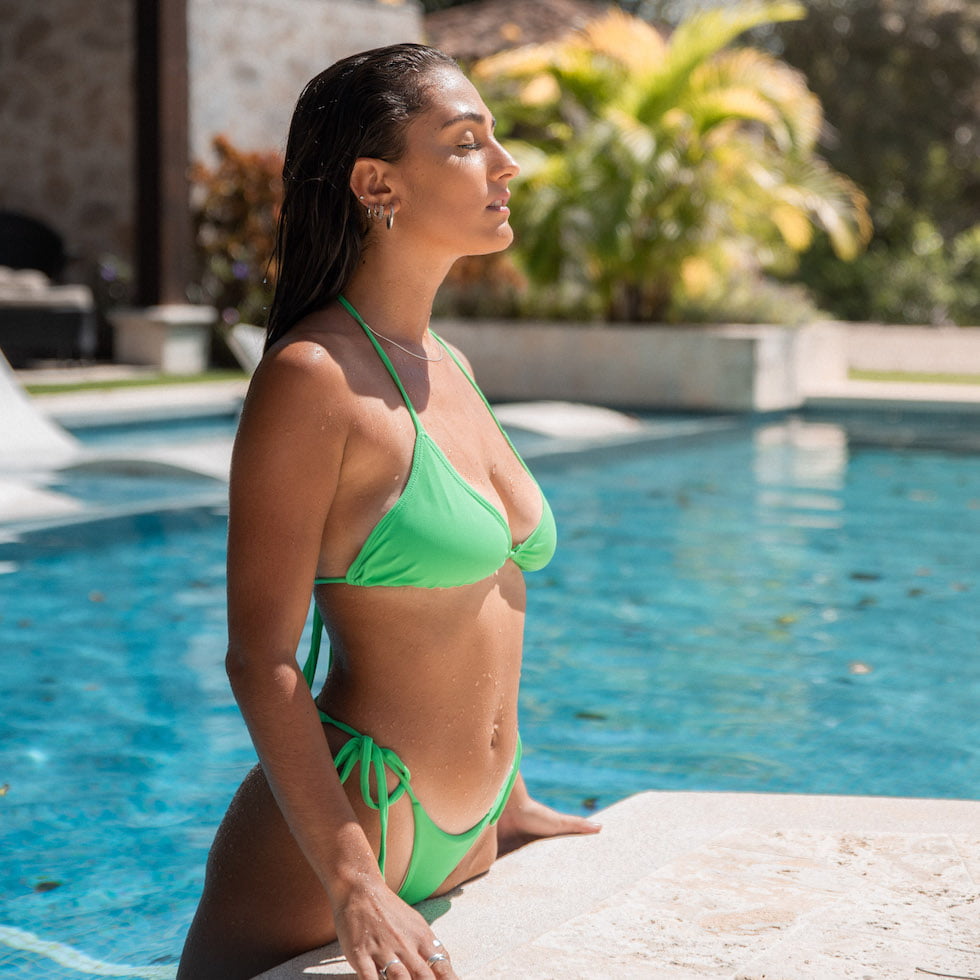 About Us
Morena is all about feeling good, being authentic, looking good and respecting our community.
Our whole team is passionate about the brand and also advocates a happy and real body image, self love, & simple way of life. From design to distribution, we use quality sourced materials, follow low waste ethical operations and use environmentally friendly packages for a simpler and more sustainable way of life. Every piece you buy, was cut and sewn by us from scratch.
Our Story
Born in Tamarindo, Costa Rica, Morena began its journey in September, 2016. The brand was founded by two outdoor lovers, Ornella & Francisco, who share their passion for adventures, teamwork and community. Orne is easygoing and spontaneous. She is in charge of the creation and design portion of the company. She loves tennis, languages and aesthetics. She is the innovative and fresh touch that Morena represents.
Fran is a self-starter, detail-oriented person. Whether he is helping in some new assignment at our workshop or defining the year goals, Fran is always committed in leading Morena to be the best it can be to the team, workers, suppliers and our customers.
Our Mission
At Morena we believe that life is beautiful, that we are all here to feel good, love and respect each other, in our best possible version and at our own rhythm. We are committed to leaving a sustainable footprint in our world from the creation and development of our products, to the waste management in the end of our operations. We do this as well as indoors as in association with organizations whose goals and values go along with our own. At our small company, we also believe that creating a supportive work environment, being transparent in our processes, and being inclusive with all our products, is the key to a great company.
Brand Ethos

Mindfully Designed
Inspired by real passionate women to live life at its fullest.

Learn More



Ethically Made
Commited with building a safe place for everyone.

Learn More



Sustainably Produced
Nature inspires us an empowers us.

Learn More